Oakridge Ford is having the BIGGEST Winter Tire Sale of the year!
Save up to $125 off select tires with Winter Tire Rebates. Check out wide selection of high quality, high-end tire brands & rebates on BFGoodrich Tires, Uniroyal, Michelin, Toyo Tires, General Tire, Pirelli, Continental, Yokohama, Cooper Tires, Goodyear, Bridgestone and Hankook.
Book an appointment online for quotes, locations & availabilities. You can also download our Winter Tire Rebate coupon online today! Save up to $125 on select tire brands while supplies last.
Save 10% on all vehicle repair work.
Get ½ off on Wheel Alignment service when you purchase 2 or more winter tires.
Save 15% on select accessories including rubber mats, cargo trays, hood deflections and more!
Get Winter Tire Storage for only $129.99 + HST per season. Seasons are Fall/Winter & Spring/Summer.
Get FREE Mounting & Balancing Service when you buy 4 winter tires.
We have multiple participating dealerships located conveniently near you in Winter Tire Sale Windsor, North Essex, London, Winter Tire Sale in Brampton and Winter Tire Sale in Toronto of Ontario, Canada.
Book appointment online or by phone to get the best tire & service deals! Get the best values on new winter tires and tire service with us. Your complete satisfaction is important to us.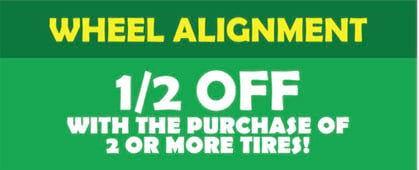 OUR BRANDS