FORD RECOGNIZED FOR IMPRESSIVE
1.0-LITRE ECOBOOST ENGINE!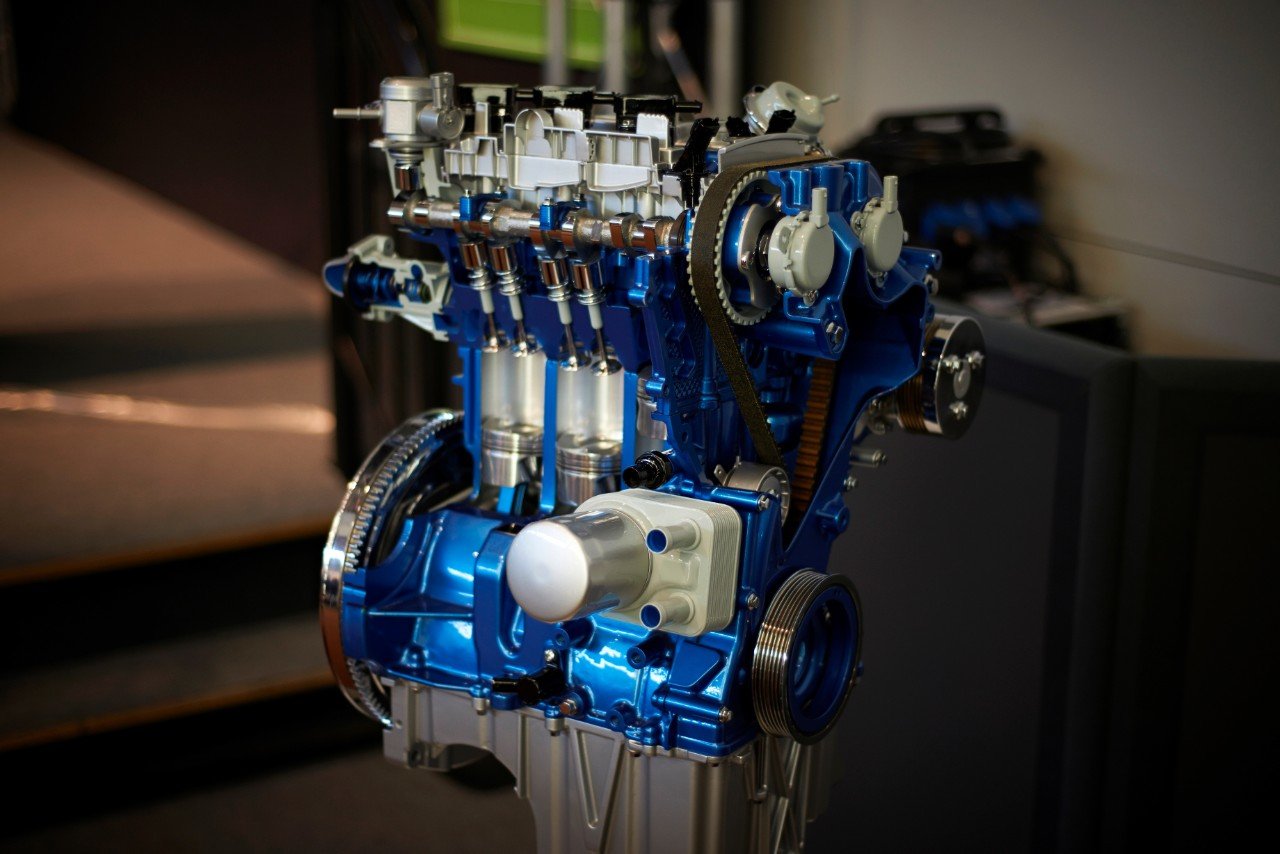 Ford's tiny yet powerful 1.0‑litre EcoBoost engine has just been voted best in class at the International Engine of the Year Awards for the 5th year in a row. Judges favoured its impressive combination of drivability, performance, economy, refinement and technology that continues to set the standard.
The frugal three-cylinder EcoBoost engine was named "Best Engine Under 1.0-litre" by a panel of 65 automotive journalists, from 31 countries, to win its class each and every year since launch. This year it finished ahead of 32 competitor engines, 19 more than it competed against in 2012.
"The 1.0-litre EcoBoost was a game-changer, and despite others following our lead, it remains the undisputed benchmark in its class five years on," said Joe Bakaj, vice president, Product Development, Ford of Europe. "The spirit of innovation continues to drive us as we look to use the same smart thinking for a new breed of efficient, clean and powerful down-sized diesel engines."
Globally, Ford's range of powerful yet fuel-efficient EcoBoost engines includes 1.5-litre, 1.6‑litre, 2.0-litre and 2.3-litre four-cylinder engines, and 2.7-litre and 3.5-litre V6 engines. The latter powers the all-new Ford GT supercar that will return to racing in Le Mans later this month.
Check out our impressive lineup of vehicles equipped with EcoBoost at Oakridge Ford!